Now I may not have been in Ice Warriors as long as some of you, but one thing that I do know is that memes here come and go as fast as a certain army exits the league. But one of my absolute favorite memes that I have personally ever seen in this army is a meme that I call Oil.
The meme started when I first met Chris, a Trusted Staff Member. The first time I was ever in a VC with him, he kept talking about his food saying it was "oil" and I found myself in a bit of a culture shock by how ridiculous he sounded. I then asked him what it meant, and he basically summarized it like this:
"When you say something is oil, you are basically saying something is really good. Synonyms of oil include slap, bomb, good, amazing, etc."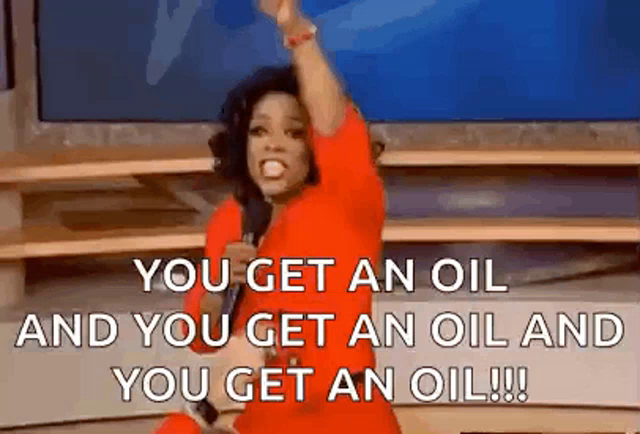 I thought this was the most oddball thing to say but then I found myself using it more and more every single time I was talking with Chris. It has now become apart of my vocabulary and I don't plan on cutting this word out of my vocabulary anytime soon. Once you all read this, oil will forever become a part of your vocabulary as well. 
So if you have been seeing random people in Main Chat saying oil, now you know why. The intention of these meme posts is to make all IW troops aware of the memes that are being spread around throughout IW and make sure that no troop is out of the loop. We say a lot of things here, some are funny, some will make you cringe for the rest of your tenure in armies, but believe me, the funny things that are said here will be things that will never leave your mind.
Hopefully, by now you realize just how funny this meme is and maybe you will start using oil in your everyday vocabulary just as me, Chris, DrQueen, Flamez, and quite a few other people have as well. Maybe this post will make the word blow up even more or maybe this will kill the joke. That is for you all to decide.
If any of you have any IW related memes that you would like me to dissect and write about, please don't hesitate to reach out and DM me. 
As always, IW FOREVER!
Fusion
IW Trusted Staff
Filed under: Ice Warriors CP |